The number one Thai street food is Pad Ka Praw. This dish is considered the staple food for all walk of life that if you need to feed one hundred hungry people in Thailand with just one dish, Pad Ka Praw will be that dish.
Pad Ka Praw is usually cooked with holy basil, but in US, it is often substitute with Thai sweet basil instead. The other important ingredient is chilli and garlic. To achieve the intense flavor, the garlic and chilli should be grind together with a mortar and pestle. This way, these three ingredients will have more depth in its aroma and palate.
In Thailand, we often eat Pad Ka Praw with "Kai Dao" or fried egg. We also offer that in our restaurant. When it is served, don't forget to ask for "Nam Pla Prik" or fish sauce with lime and chilli. It gives another kick to this very flavorful dish.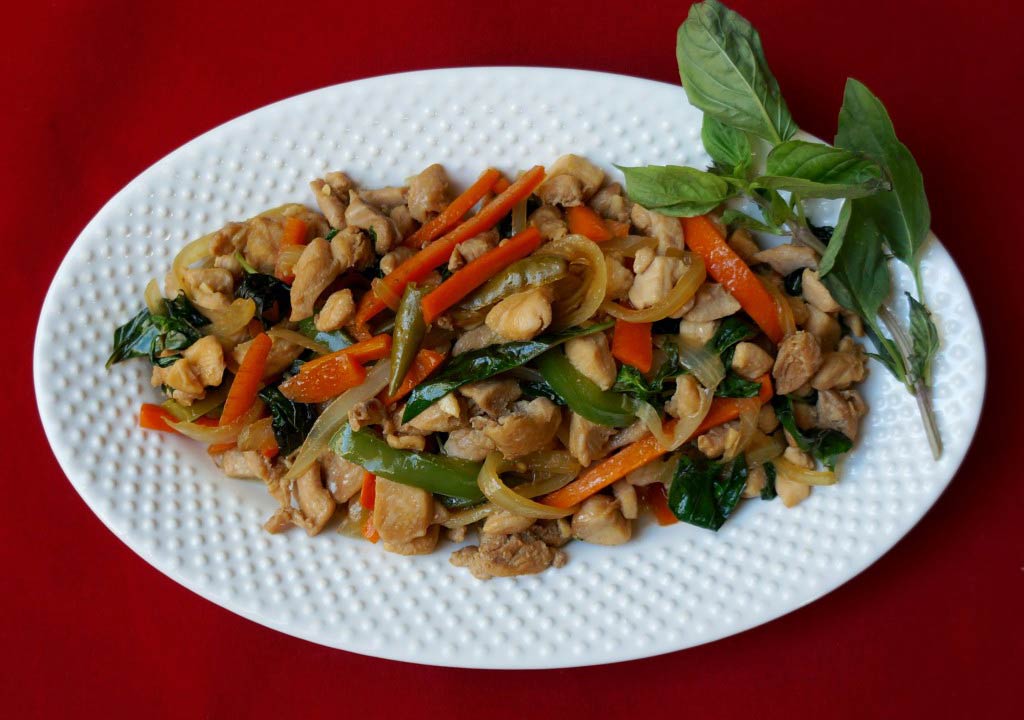 Ingridients
1
chicken breast (or any other cut of boneless chicken, about 200 grams)
1
splash of dark soy sauce
1
handful of Thai holy basil leaves
Ingredients
Ingridients
1
chicken breast (or any other cut of boneless chicken, about 200 grams)
1
splash of dark soy sauce
1
handful of Thai holy basil leaves