Pad Thai is our most popular dish in all of our restaurants. It is a stir-fry noodle with sweet and sour taste. It is usually served and cooked with crushed peanuts, scrambled eggs, beansprouts, tofu, small dry shrimps and green onions.. It is so easy to like and so hard to get bored of.
There are so many variations of it. You can have Pad Thai with omelette (at Thai Select), or you can have it with Crispy soft-shell crabs (at Thailicious). Pad thai is easy to blend in with any kind of protein and so there are plenty of options you can enjoy. Before we move on, I'd like to add that Pad Thai is never cooked with thick noodle. To really enjoy its taste, the dish should be made with really thin and flat noodle (of course, this is the noodle we use) so that it can absorbed the sauce.
When people call 'authentic Pad Thai recipe' and you found the dish made with these thick, dry, or round noodle, you are in the wrong place. Although many blogs offer a tutorial to make Pad Thai at home, I highly recommend you find your favorite one at a restaurant.
To make a really good pad Thai, one must have a wok (or a very strong fire) and good at stir-fry. The ingredients are easy to find and the method look pretty easy. But to make a real good one, you need the wok and the wok-cooking skill. But don't let me stop you from trying.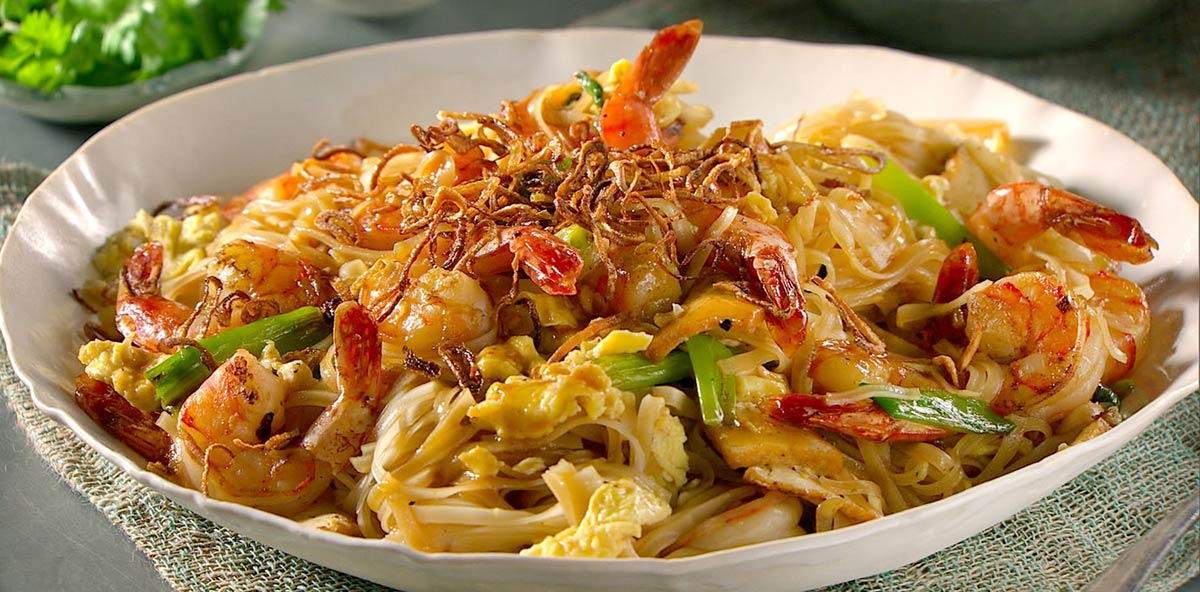 The Sauce
35
g
palm sugar, finely chopped (about 6 tightly packed tablespoons)
¼
cup
tamarind concentrate
Pad Thai
4
ounces dry rice noodles (choose 1 that is about 2mm wide)
9
shrimp, or as many as you'd like, peeled and deveined
1
small head shallot, thinly sliced, about 3 tbsp
1
tbsp
dried shrimp, chopped
1
pc pressed tofu, cut into small pieces (see note)
½
tsp
of chili flakes, or to taste
¼
cup of chopped sweet preserved daikon radish
Ingredients
The Sauce
35
g
palm sugar, finely chopped (about 6 tightly packed tablespoons)
¼
cup
tamarind concentrate
Pad Thai
4
ounces dry rice noodles (choose 1 that is about 2mm wide)
9
shrimp, or as many as you'd like, peeled and deveined
1
small head shallot, thinly sliced, about 3 tbsp
1
tbsp
dried shrimp, chopped
1
pc pressed tofu, cut into small pieces (see note)
½
tsp
of chili flakes, or to taste
¼
cup of chopped sweet preserved daikon radish